ACCEPT
PAYMENTS

IN MORE PLACES, MORE WAYS

Learn how Xsolla's worldwide video game commerce solutions can help you capture new players with localized payments. Find out how in our latest regional ebooks.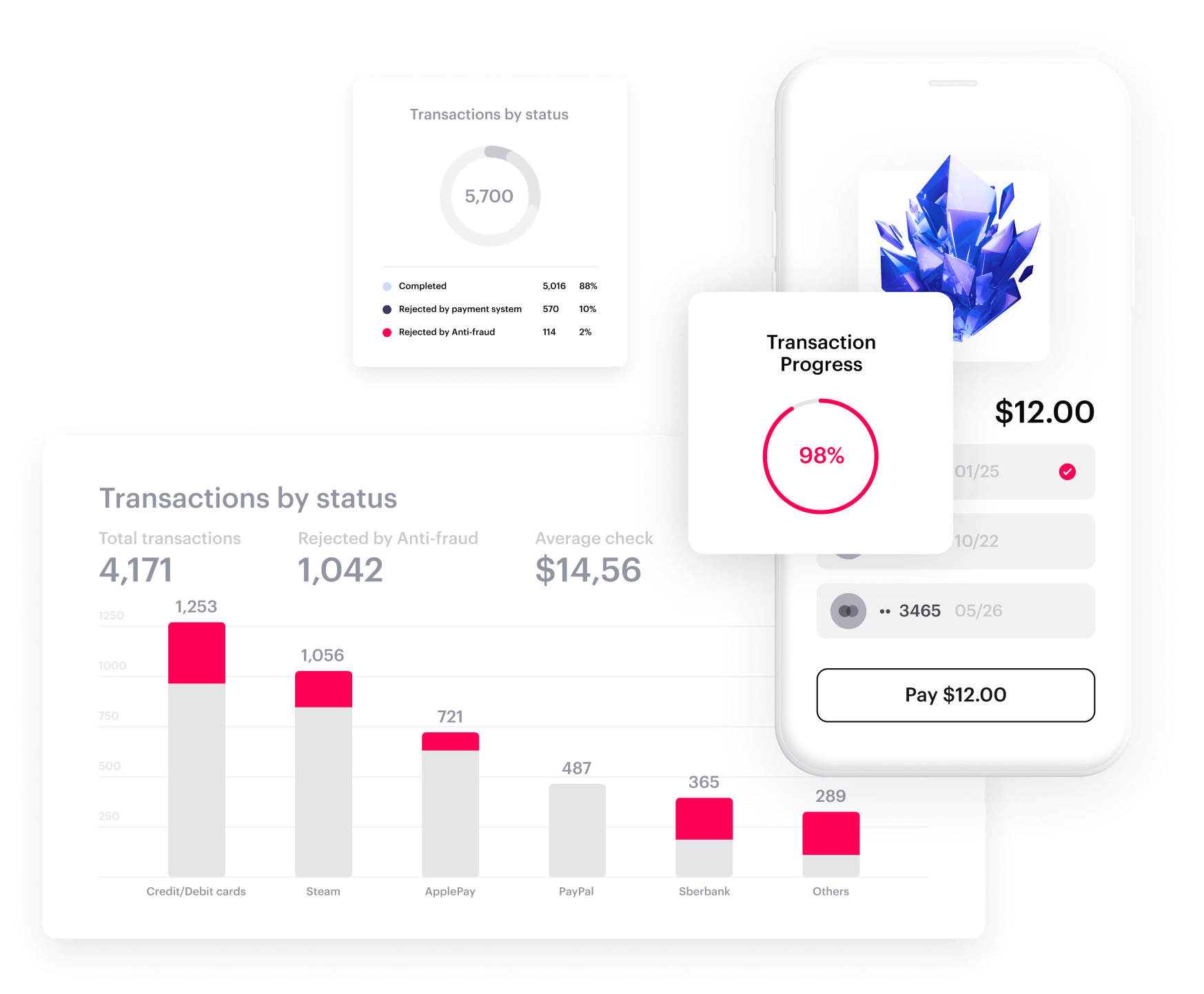 DON'T JUST DO BUSINESS,

GROW

BUSINESS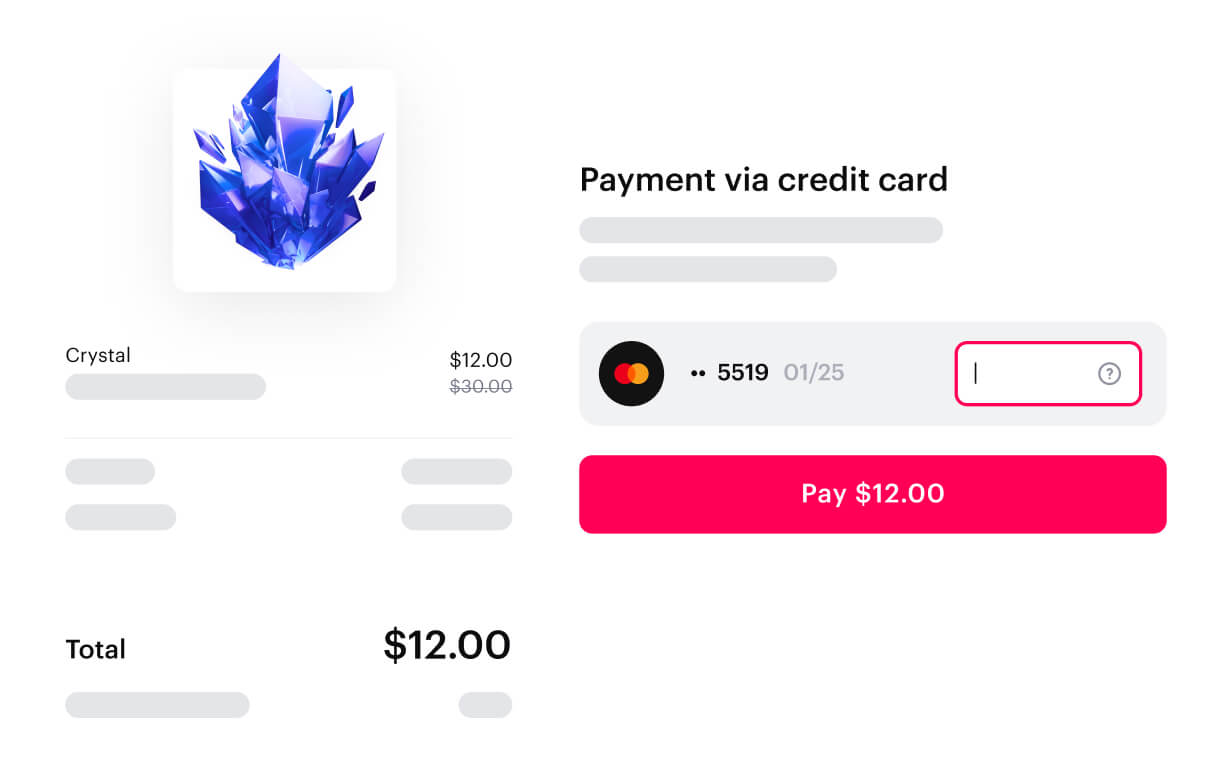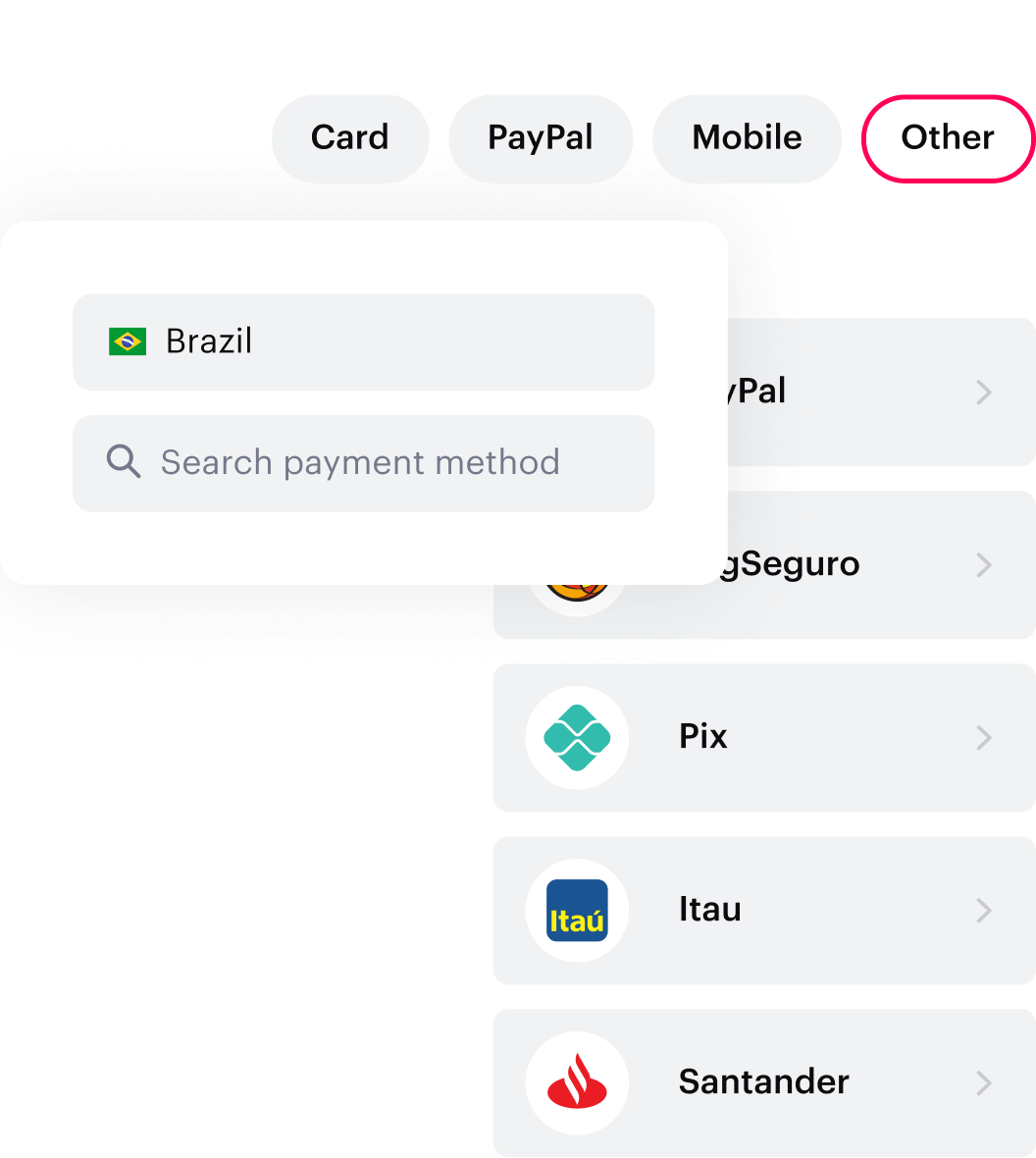 Make your games, products, and goods available in 200+ geographies and 20+ languages with instant, compliant access to 700+ payment methods and 130+ currencies.

Account for local spending behaviors by supporting methods from debit and credit cards to direct carrier billing, digital wallets, and online banking.

Turn more gamers into paying customers with an adaptive form that requests only information that's necessary for purchase.
Countries
Brazil

Whether you're planning to sell games globally or target specific regional markets, Brazil—the fifth largest country in the world, with more than 150 million people online— is a must-include geography in your growth strategy.

India

India has emerged as a global gaming market ripe with promise for ambitious game developers and publishers. Did you know that 10% of the overall gaming population live there?

Learn more to understand the various distinctions that make gaming in India unique.

Japan

Did you know that Japan has over 75 million gamers and an overall market value of $19.5 billion USD? In today's fiercely competitive video game landscape, developers who understand the unique characteristics of each market have the strongest opportunity to grow their business.

Indonesia

Indonesia is one of the fastest-growing digital economies in the world, with 111 million active players and an ARPU of over $16. As technology shrinks the world, the opportunity for your game's success in Southeast Asia can continue to grow.
Talk to an
expert
Schedule a product tour or speak to our sales team directly.
Payment Questions
Have a question about an Xsolla charge or another payment issue?
Get help now on our support page →