Xsolla provides video game developers and publishers with payment and billing services for doing business on a global scale. Our advanced monetization solutions make it easy to accept in-game payments worldwide via connection to hi-tech payment platforms.
Our Offices
United States
15260 Ventura Boulevard
Suite 2230
Sherman Oaks, CA 91403
Tel: +1 (818) 435-6613
Ukraine
7/9 Yaroslavsky ln, Suite 1
Kiev, Ukraine
04080
Tel: +380 443 791-879
Cyprus
SURAWAY LTD
Ioanni Stylianou, 6
2nd floor, Office 202
2003, Nicosia, Cyprus
Russia
Sadko Business Center, 5th floor
1, Komsomolsky Avenue
Perm, 614045
Tel. +7 (342) 257 64 31
South Korea
5F, B Tower,
Otris Building, 24-2,
Samseong-ro 100-gil,
Gangnam-gu, Seoul, 06167
Tel: +82 2 2051 5236
Jobs
We're hiring for a number of different positions around the world.
Korea
China Corporate Attorney 中国法务专员
Seoul, China
HQ
Legal
Don't see the position you're applying for? We'd still love to hear from you!
Email us at
job@xsolla.com
.
Press Kit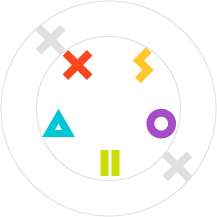 Our official branded banners, buttons, and colors, and how to use them.
---
Not with us?
Get started right now!